Discussion Starter
•
#1
•
I bought this minty CT made SBL off a member here for my son who's about to graduate High School and just recently picked it up. I haven't had a chance to shoot it yet.....got to wait for him to go to school and sneak it out and get the scope sighted in! ;D
I took the Bushnell Banner shotgun scope off and put a Leupold scout scope on as soon as I got it......I like the looks of the silver scope on this SBL. I'm going to be making him a safety delete and add a saddle ring real soon. He likes the one I made for my GS so I figure I'd do one up for him too. What ya think?
Before.....with the Bushnell it came with.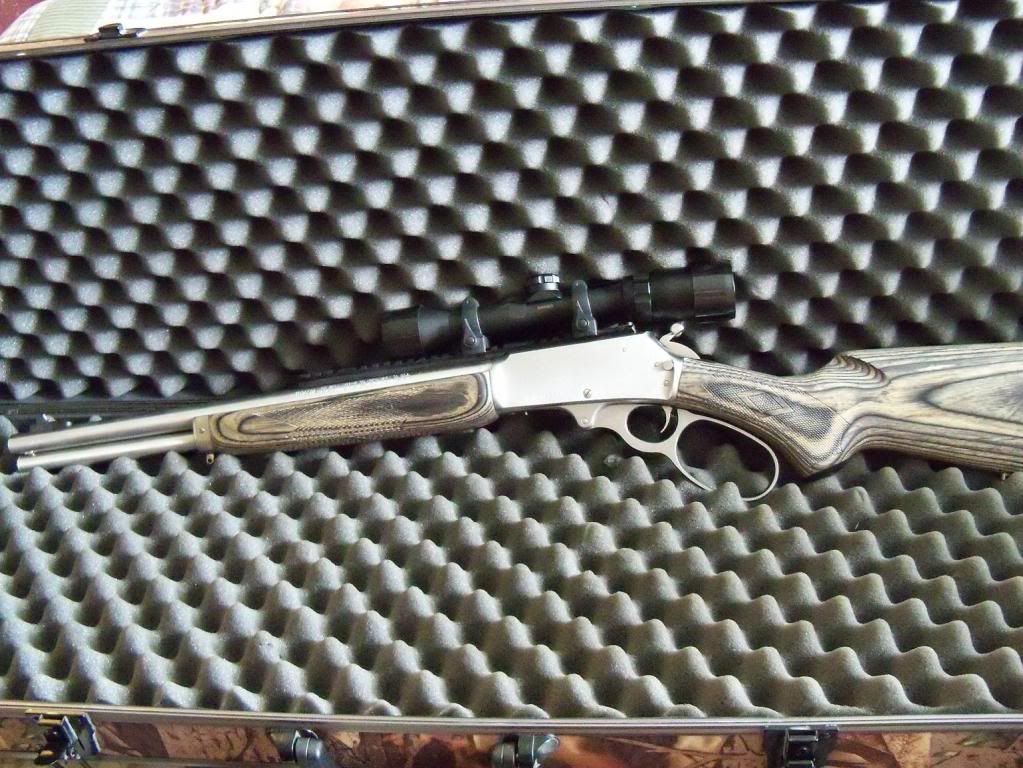 After....with the Leupold scout scope.